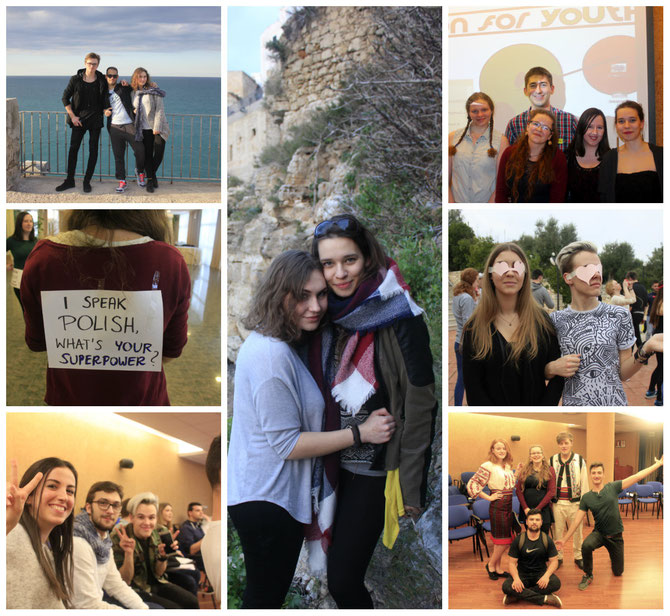 Fasano, Italy
16 - 24 of February 2016
We are happy to announce that SMIT "CREATOR" members were participating in the Youth Exchange called UNITED: Understand Neighbors Integration Though European Dances coordinated by organization ASAP Europe.
 The exchange was attended by 40 young people from European 8 countries: Italy (Asap Europe), Lithuania (VsI "Jaunimo epicentras), Poland (Stowarzyszenie Młodzieżowych Inicjatyw Twórczych "CREATOR"), Greece (Interalia e Youth Horizons), Macedonia (Asocijacija za napredok, edukacija i lobiranje -PEL), Croatia (Civilna, edukativna i transparentna platforma - CET), Spain (AC Amics de la Biblioteca de la Fonteta) and Romania (Asociatia SUPER TINERI -ASIRYS). The age was between 18 and 25 years old and most of them participated for the first time to a project under the Erasmus+ program.

The aim of the project was to support the mutual knowledge and understanding of the young participants about different cultures and the rich heritage of traditional dances existing in Europe. During the week, the participants were involved in group activities, energizers, role play and workshops according to the non-formal education principles, recommended by the European Commission. The focus of the exchange was dance meant as an instrument to break down prejudices and stereotypes and creating relationships among young people.
For more information visit: http://www.asapeurope.eu/en/news-archivie/item/173-youth-exchange-united-understand-neighbors-integration-through-european-dances.html