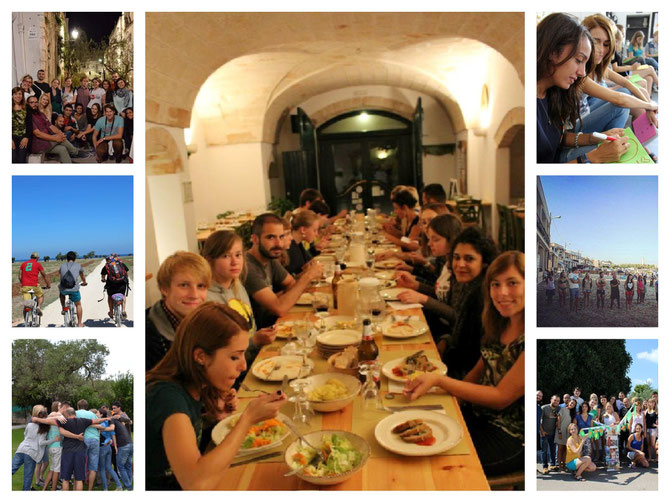 Fasano, Italy
08-15.09.2015
We are happy to announce that SMIT "CREATOR" members were participating in the Training Course project called  I-COACH Intercultural Coaching for Youth Workers co-ordinated by ASAP Europe.
The training course "I-COACH Intercultural Coaching for Youth Workers " was an Erasmus+ - Key Action 1 – Mobility of youth workers project. There were 8 Erasmus Plus programme countries involved (Italy, Poland, Lithuania, Romania, Greece, Portugal, Spain and Estonia) with 3 participants each.
The training's main objective was to increase coaching competencies of youth workers who are working with youngsters with fewer opportunities or socially excluded. Active listening, asking the right question, giving and receiving feedback were some among concepts that we explored in our training. The training also aimed to give participants a better understanding of coaching compared with similar helping professions such as counselling, mentoring, advising, psychotherapy.
Objectives of this training were:
- To explore the concept of coaching and the differences with similar helping professions;
 - To provide concrete soft skill for young workers in order to act as multipliers in their organizations or communities;
- To develop young people's practice in active listening and rephrasing and non-violent communication as a basic skill for a more effective communication;
- Train youth activists, leaders and youth workers how to ask the right questions to foster critical thinking in young people;
- Develop youth workers ability to formulate and receive feedback by managing emotions;
- Train youth workers on brining youth people towards action,  visualizing and setting the right goals;
- Train youth workers to  improve skills such as leadership, communication and decision-making;
 - Train youth workers to apply coaching skills in intercultural environments thought the concept of social inclusion;
- Create a peer group of young motivated and creative people that can act as multipliers in their organizations or communities