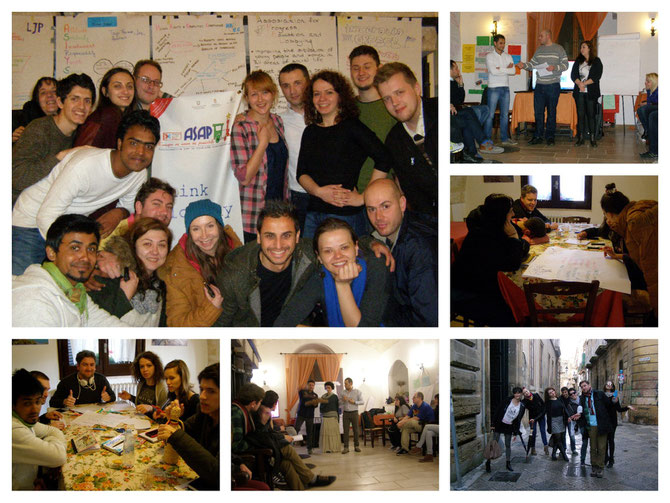 Fasano, Italy
18-26.02.2015
We are happy to announce that SMIT "CREATOR" members were participating in the Training Course project called Compass Human Rights Education for Youth co-ordinated by ASAP Europe.
It is an Erasmus+ Key Action 1 Mobility of youth workers project (training course). It will be held in Fasano (Puglia), Italy, from 18 to 26 February 2015, and involve 24 youth workers from 8 Erasmus Plus Programme countries (Italy, Uk, Poland, Lithuania, Macedonia, Greece, Romania and Latvia) as well as a team experts logistical and management support workers. The training course focuses on the Council of Europe's Human Rights Education Programme – Compass, and the Compass HRE Manual.
Course objectives
- To share and review good practice in human rights education in partner countries
- To develop participants' competences in human rights education
- To train participants in using the Compass HRE Manual
- To increase the quality of future Erasmus Plus projects
- To mainstream human rights education in youth work
- To strengthen partnerships among partner organisations
Methods
The project will be based on non-formal learning methods, including small group work, team-building activities, multimedia presentations, role play and social theatre. It will draw on Council of Europe's educational resources, notably the Compass HRE Manual (2012 edition)
Expected outcomes
The project's main outcomes: increased competences of participants in facilitating
human rights education and the strengthened capacity of partner organisations. The course will have a strong multiplying effect as participants will organize local follow-up projects on human rights education in their home countries.