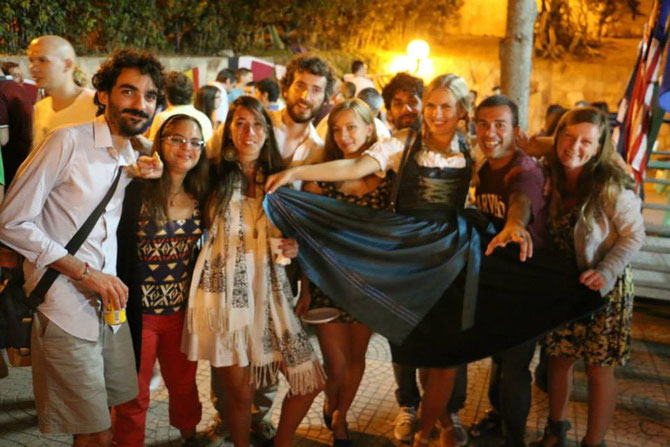 Cagliari, Sardinia, Italy
10.2013-10.2014
SMIT "CREATOR" is happy to announce that our first EVS volunteer started her service! "EVS: get inspiration for your future!" it's a long term service project that take place in Cagliari (Italy) and involve 6 volunteers for 12 months coming from United Kingdom, France, Czech Republic, Poland and Hungary. Project is co-ordinated by TDM 2000.
The project promotes and supports the importance of the cultural diversity, solidarity and youth information.
Through the activity 'Impariamo le culture e la solidarietà' the volunteers will help the pupils to understand better the diversity of the communities they are part of and to become aware of the richness they can gain with the discovering of values and habits of other cultures and also the value of solidarity, as they are involved in a voluntary work, identifying as well which is the profile and the action of voluntary work in Cagliari.
Through the activity 'International summer week' the volunteers will support the organization to realize one of the most intercultural youth festivals of the Mediterranean. The youth festival gathers together more than 200 people from all over the world, giving a huge impact on the intercultural dialogue among different cultures, lifestyles and realities.
Through the activity 'In-formazione: crea il tuo futuro' the volunteers will support the organization in delivering information to young people about European opportunities in the field of international mobility and education through workshops and radio news. The project aim to promote the developing of non-formal competences and soft skills useful for the personal and professional future of young people.
With the 3 activities the project gives a big impact on the local community and on the EVS volunteers that will get a lot of experience and new skills through the voluntarism, they'll also have the opportunity to exchange with their peers in the hosting community and growing as a person in a multicultural environment.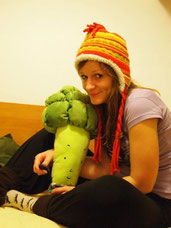 Marta says....
I love to travel and explore the world. I was studying in Denmark, doing student exchange in Malaysia, being intern in Spain and now I am an EVS volunteer in the most beautiful place in the world- Cagliari. Who knows what will be next? :) I love cooking and trying new tastes :) I enjoy learning new things and being challenged. I think life is an adventure out of which I am trying to get as much as possible.