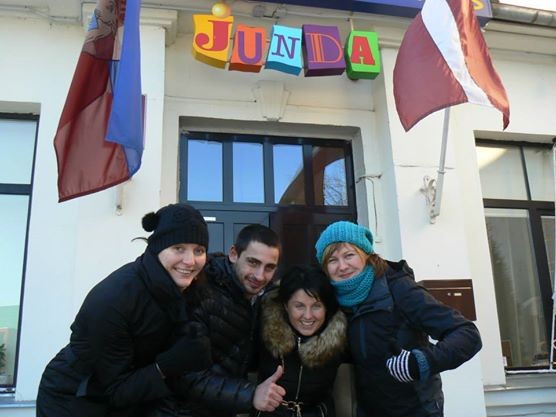 SMIT "CREATOR" is happy to announce that our second EVS volunteer started her service! "One 4 All – All 4 One" it's a long term service project that take place in Jelgava (Latvia) and involve 2 volunteers for 12 months coming from Georgia and Poland. Project is co-ordinated by Junda.
Project is realized in Jelgava city (64 000 inhabitants; located 45 km from the capital of Latvia). It is a project of an individual EVS program for each participant, based on the participant`s profile and interests. Project takes place from September 2013 till September 2014 at Jelgava city children and youth centre "Junda".
The aim of the project is to introduce Jelgava city youngsters with non-formal education activities by informing them about EU offered opportunities and creating acquisitive project environment with EVS project participants. Two volunteers are hosted simultaneously. One from Youth Association "Droni" (Georgia) and the other from Stowarzyszenie Młodzieżowych Inicjatyw Twórczych "CREATOR" (Poland).
Volunteers work in our centre closely with the workshop teachers by assisting the activities in studios of automodelism, creative and paper workshops. They will participate in the daily routine of our summer camp "Lediņi", which takes place for 3 months during summer.
Volunteers provide interactive workshops at schools of Jelgava, with the focus on self initiated activities about own culture, EU opportunities and non-formal education.
Methods of work in the project "One 4 All – All 4 One":
- workshops;
- brainstorming;
- outdoor activities;
- discussions;
- mentoring/coaching (self directed learning);
- culture sessions (narrative approach);
- socializing activities;
- initiatives/projects (strengths based leadership).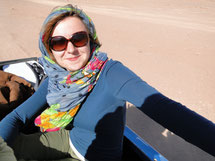 Anna says...
Silesian, profession: surveyor, passion: to organize trips - usually on her own - oriented to the mountains and locals flavors. She is fascinated by Kusturica's movies, doesn't despise the good literature - especially adventure and reportage. For her 'love' of caraway she decided to spend part of her life in Latvia within the EVS program. What and where will be next - time will tell.