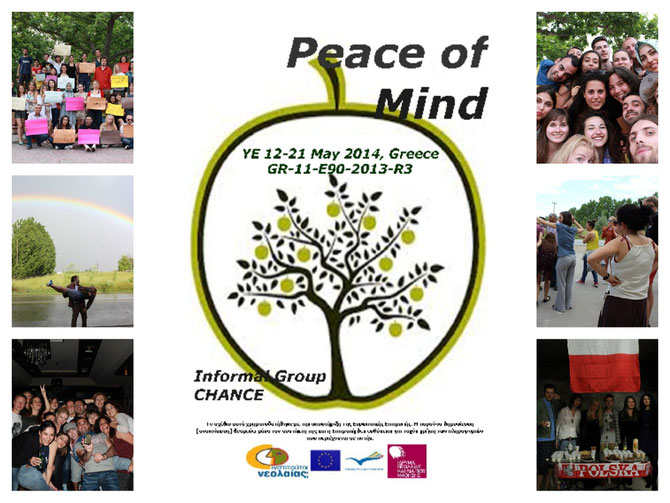 Saloniki, Grecja
12 – 21.05.2014


SMIT "CREATOR" members were participating in the Youth Exchange project called Peace of Mind co-ordinated by Informal Group Change.
Europe is experiencing tremendous changes in societal, economic and political level. These changes are the result of conflict of interests and needs between different involved parties. However, conflicts are not solely a negative event, but also can have a positive aspect since they can lead to necessary adjustments and changes for the common good. "Peace of Mind" project is a multilateral youth exchange aiming to enable young participants to consider conflicts as true opportunity to create positive changes by learning to managing them effectively.
Experiential learning, which applies in non- formal educational settings, will be used to achieve the above-mentioned goals. Creative methodology (e.g. role playing, case studies, flash mob, etc.), practical workshops; will be the important aspects of this project. Moreover, this project will attempt to familiarize participants with concepts such as acceptance of cultural diversity and equal opportunities for personal development. The proposed project aspires to meet and promote the above objectives through the placement of 40 beneficiaries, from the following countries: Greece, Romania, Estonia, Croatia, Poland, Czech Republic, Italy and Turkey. The venue of the implementation of the project will be Chalkidona, Greece and will run for a period of 8 days.
Peace of Mind Results
Peace of Mind Results.pdf
Adobe Acrobat Document
389.1 KB