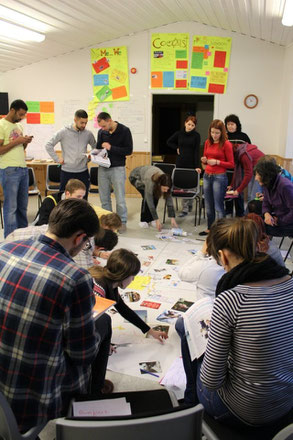 18-25 February 2012 
Judaberg, Norway

SMIT "CREATOR" is participating in a training course titled Human Rights Education in Youth Work, which is co-ordinated by NiTiN and  held in Judaberg, Norway.

Human Rights Education in Youth Work will bring together 24 participants from 6 countries (Norway, Lithuania, Germany, Portugal, Poland and Romania). The Training course aims to promote the social rights, human rights and solidarity through volunteering and active citizenship of the youngsters by providing them opportunity to express their view, related to using human rights education and educational approach. The training addresses the need of
youth workers and youth leaders to be equipped with a new set of tools and methods to tackle social inclusion and human rights education, in order to integrate them into real work. It will also stimulate the use of the Youth in Action Programme as a tool to enhance the social inclusion, active citizenship and employability of young people with fewer opportunities and to contribute to social cohesion in general.